Published: 07-01-2021
We added 17,200 abstracts to our database throughout the year, a total of 6,188 were published in 2020.
Papers added to our database this year (published any year)
2,062 economic evaluations and 2,493 mortality studies were added to our database in 2020, which were published in 2019.
7% of abstracts included utility value data. With 151 new tools being added to our ontology, 54 of which assessed quality of life in caregivers of children. Some of the newly added tools are listed below:
| | | |
| --- | --- | --- |
| Social Appearance Anxiety Scale (SAAS) | Fruit And Vegetable VAriety index (FAVVA). | Occupational Value Assessment questionnaire |
| Self-Assessment Manikin scale | Fatigue Symptom Inventory | Relatives' Stress scale |
| Ryff's Psychological Wellbeing Scale | General symptom Questionnaire, GSQ | Fami-Life questionnaire |
| Boston Bowel Preparation Scale (BBPS) score | Readiness for Hospital Discharge Scale (RHDS) | brief parenting scale (PS-7) |
| Functional Difficulties Questionnaire | Charleston Psychiatric Outpatient Satisfaction Scale CPOSS | Family Assessment Device (GF-FAD) |
| Heartland Forgiveness Scale | Health Care Relationship (HCR) Trust scale | Parent Report of Children's Abilities-Revised (PARCA-R) |
| Interpersonal Reactivity Index-C | Patient's Questionnaire on Participation in Discharge Planning | Cochlear Implant Quality of Life (CIQOL) |
| Psychosocial Adjustment and Role Skills Scale | Stress Response Questionnaire (SRQ) | Eustachian Tube Dysfunction Questionnaire (ETDQ-7) |
| Body Awareness Questionnaire | Kasari Frequency Intensity Time (FIT) index | Women's Ischemia Symptom Questionnaire (WISQ) |
| Adult Dispositional Hope Scale | Workplace Activity Limitations Scale (WALS) | Adolescent Pediatric Pain Tool |
69 new interventions were added from January to September, all are listed below:
Semaglutide

Guadecitabine

Ianalumab

Tucatinib

Zolbetuximab

Moxetumomab pasudotox

Ipragliflozin

Pracinostat

Caplacizumab

Apabetalone

Opicinumab

Ivosidenib

Ertugliflozin

Lobaplatin

Utidelone

Peficitinib

Pyrotinib

Utomilumab

Praliciguat

B-cell antagonists

Zanubrutinib

Dalantercept

Enfortumab vedotin

Orvepitant

Nerinetide

HER-3 inhibitors

Emicizumab

Afuresertib

Guselkumab

Tislelizumab

Avibactam

Focal adhesion kinase inhibitors

Brigatinib

Poziotinib

Ripretinib

Surufatinib

Letermovir

Palmitoylethanolamide

Anifrolumab

Roniciclib

Polatuzumab Vedotin

Tarextumab

Glecaprevir

Icodextrin

Teprotumumab

Depatuxizumab mafodotin

Ibalizumab

Tirabrutinib

pibrentasvir

Pitolisant

Alisertib

Clazosentan

Lazertinib

Omadacycline

Dengue vaccine

Emibetuzumab

Patritumab

Mogamulizumab

Pamrevlumab

COVID-19 vaccine

imidafenacin

Defactinib

Lorlatinib

Olaptesed pegol

Melflufan

Darvadstrocel

Brentuximab vedotin

Enasidenib

Lanadelumab
550 abstracts added to Heoro focused on COVID-19, which was the only disease added to our ontology list. Cost and recourse use and mortality studies were the most common, as seen in figure 1.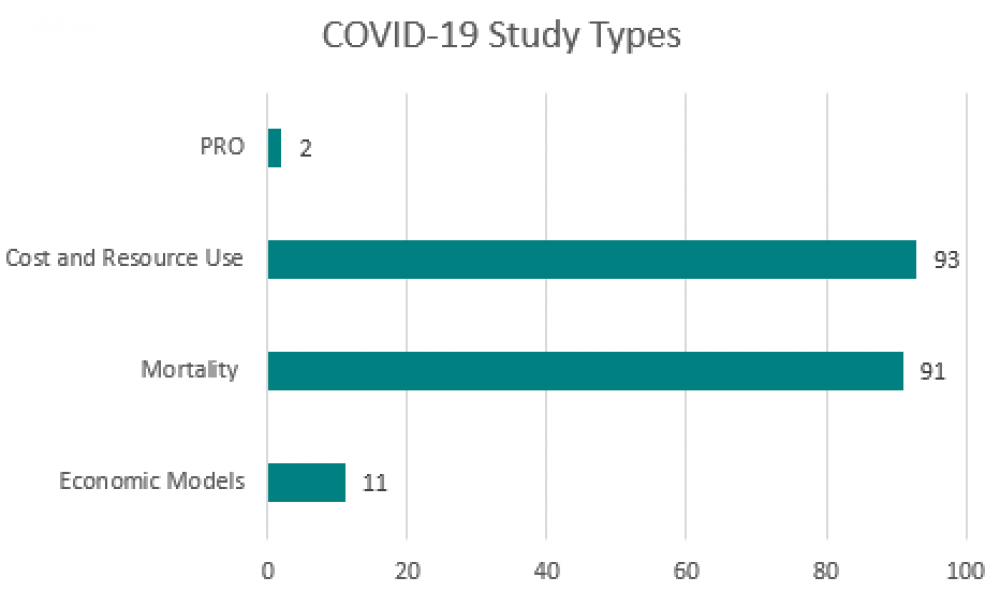 Figure 1 - Study types of abstracts added to HEORO which focused on COVID-19
Papers added to our database only published in 2020
The most common study type was cost and resource use (2180 publications), followed by mortality studies (1534 publications), PRO studies (1305 publications) and Economic models (991 publications). This is represented in Figure 2.
Regarding study methodology, we added 839 abstracts of randomized controlled trials and 840 systematic literature reviews.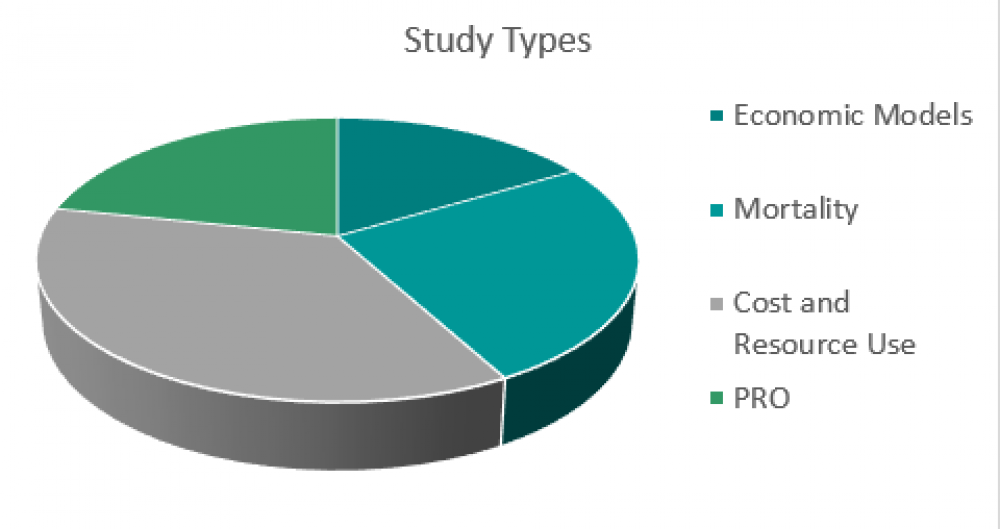 Figure 2 - study type of papers published in 2020 on Heoro
Abstracts originated from 133 countries, with the USA (2059 publications) and the United Kingdom (1015 publications) being the highest, as seen in Figure 3.
Most abstracts were from Europe (2600 publications) followed by North America (2441), Asia (833 publications), Africa (328 publications) and South America (275 publications).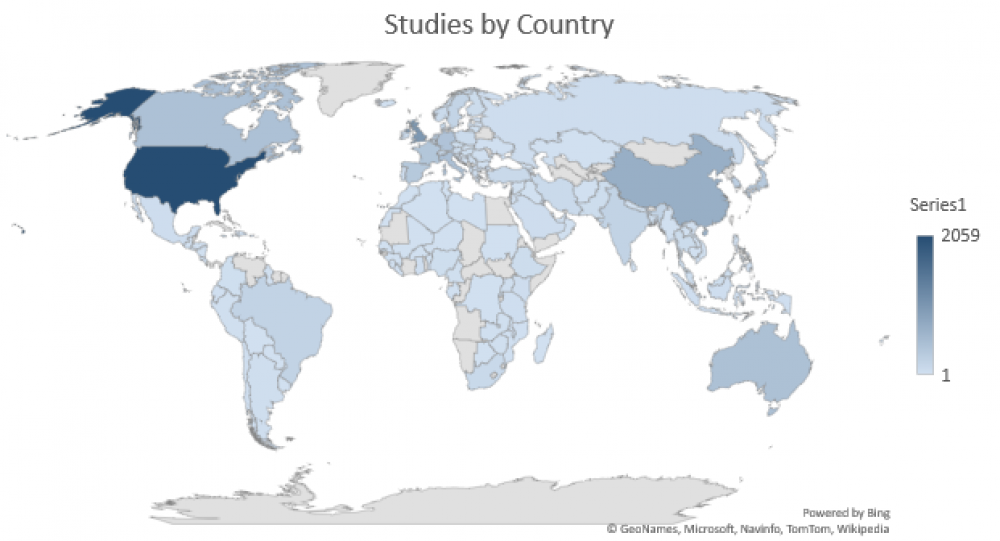 Figure 3 - abstracts by country added to Heoro
Finally, the abstracts most commonly reported on adult populations (figure 4).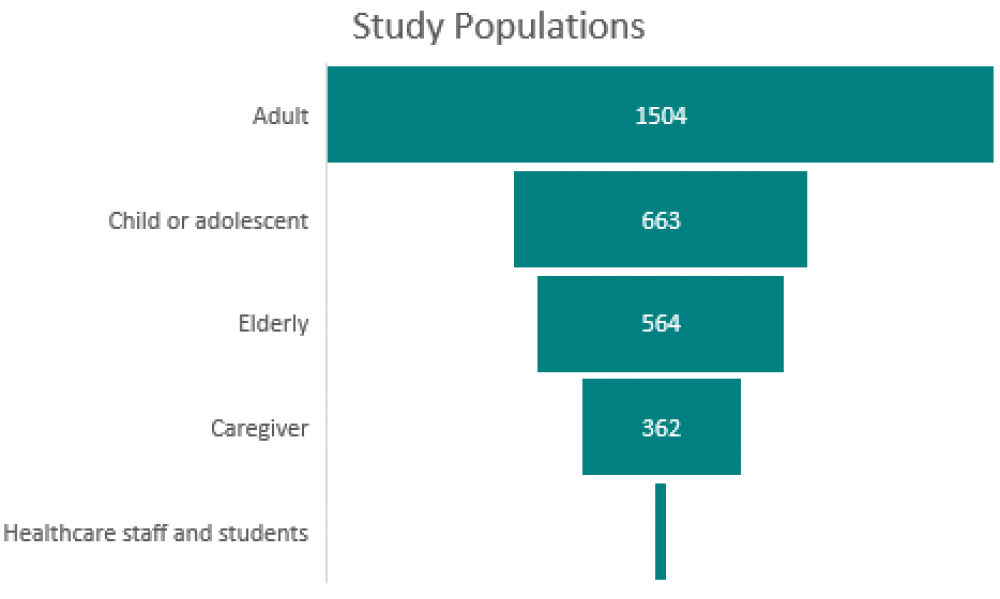 Figure 4 - abstracts published in 2020 by study population
Here's to an even better 2021 on HEORO.com!
Holly Gould
Researcher