Published: 02-07-2017
Our Evidence Map service makes it much faster to identify papers on a particular topic of relevant to health economics and outcomes research. In this blog, we describe the Evidence Map we have created for PRO instruments used in studies of skin cancer.
We searched heoro.com for Diseases: Skin cancer and Study types: PRO studies, to find all indexed abstracts on this topic published from 1960 to the search date, 15th May 2017. The search yielded 79 abstracts.
We fed the details of these abstracts into our Evidence Mapper tool to generate the Map. You can download a free copy of the Evidence Map here.
The 79 abstracts cited a total of 45 different PRO instruments. Studies generally recruited patients with melanona (35 abstracts), basal cell carcinoma (13), squamous cell carcinoma (7), all non-melanoma skin cancers (13) or skin cancer in general (15). The USA was the most frequent location for the studies, with 27 abstracts, followed by the UK (11) then Italy (5). The main interventions assessed were surgery, including Mohs microsurgery (17 abstracts), interferon (7), photodynamic therapy (5) dacarbazine (4) and screening or surveillance (12).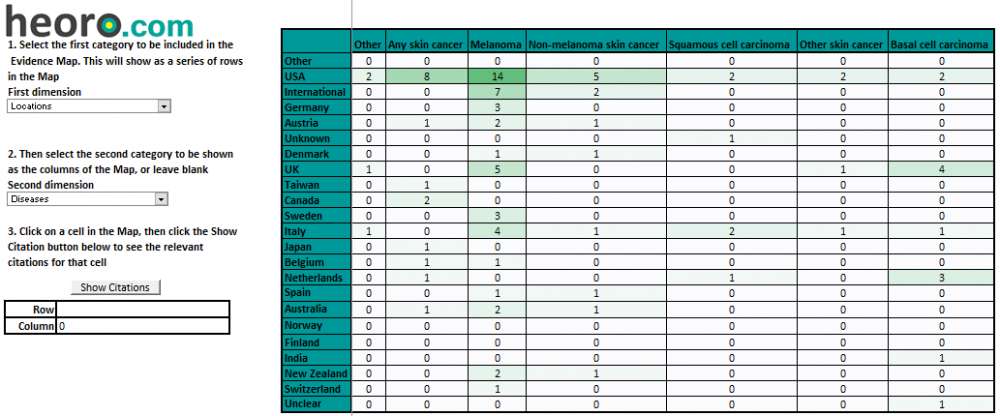 The most frequently used tool was the EORTC QLQ-C30 (12 abstracts), followed by the SF-26 (9), then Skindex, DLQI and visual anlogue scales (7 each) and Skin Cancer Index (5).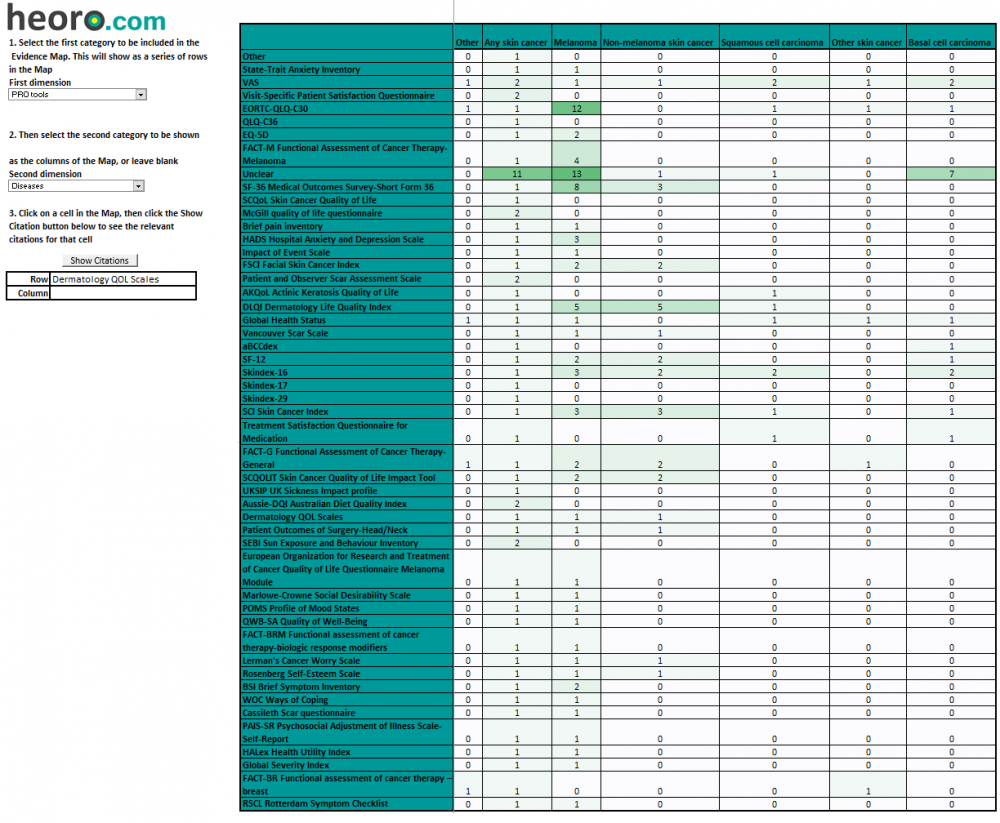 To request a free copy of the full Evidence Map, email heoro@crystallise.com or download a copy for free here.