An effortless and comprehensive approach to burden of illness reviews
Blog - Commendation for our Evidence Map poster at ISPOR
Published: 31-05-2017
We had another successful ISPOR in Boston last week. One of our five posters was shortlisted for an award, and visitors to our stand were very interested in heoro.com and our new Evidence Map service.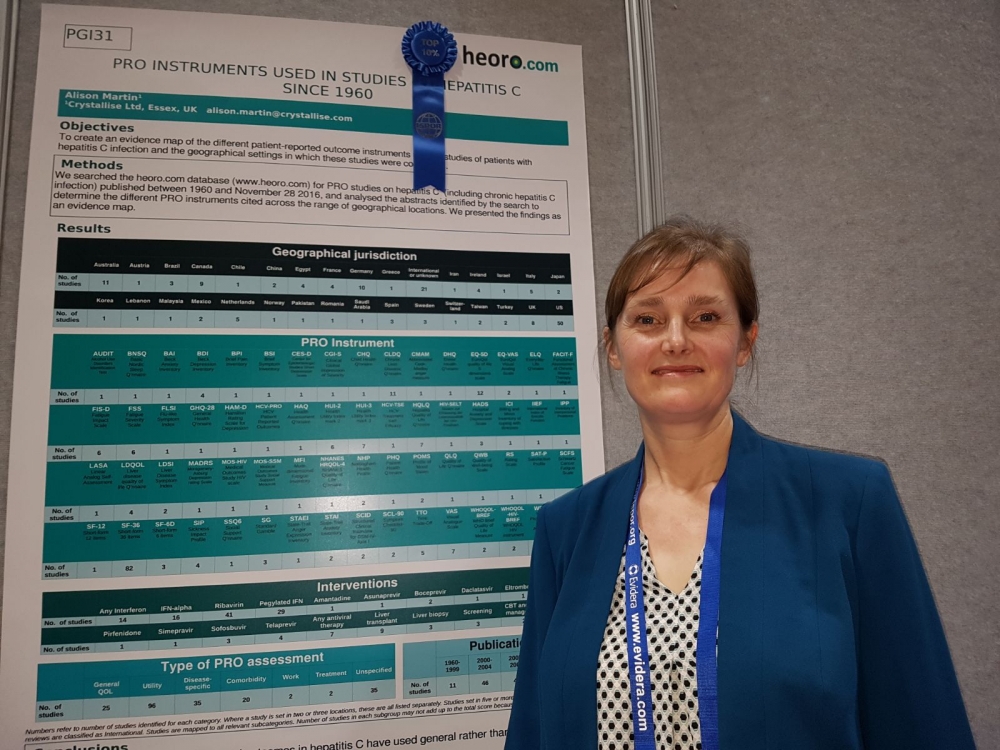 Copies of our most recent posters are now available on the ISPOR presentations database:
Martin A. PRO instruments used in studies of ankylosing spondylitis since 1960. PMS52. Download poster here
You can also request a free copy of the Evidence Maps that were used to create these posters by emailing alison.martin@crystallise.com.